Creating a character in Magerealm is very simple; all you have to do is follow these steps:

1.Sign up for a GTArcade account by clicking the Sign Up button, on the top right hand side of the page.

2.Select a Character class and name.
3.Click "Play Now" button in the bottom of the screen.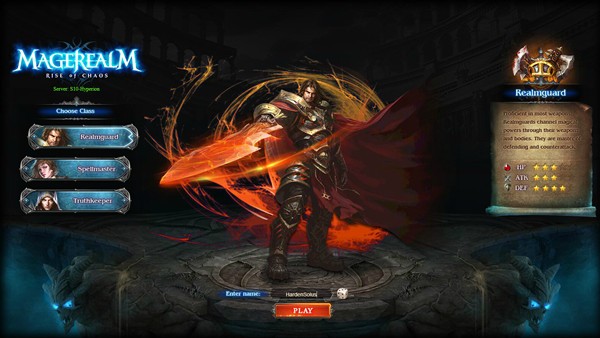 Official Site: http://mage.gtarcade.com/
Forum: http://community.gtarcade.com/group/2098
Facebook Fan Page: https://www.facebook.com/magerealmapp/