Get ready for a new challenge!
Aurora, the 2nd server for Magerealm will open on Jun 25th 0:00 AM EDT!
Aurora will observe Eastern Daylight Time (EDT), and feature all your favorite Events and features including Dungeons, Ladder, PVP Duel, Angel and Hero Cultivation!
Get ready to join and bring back the light!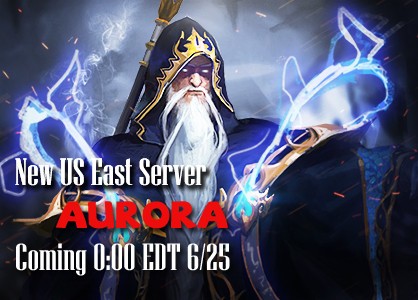 Official Site: http://mage.gtarcade.com/
Forum: http://community.gtarcade.com/group/2098
Facebook Fan Page: https://www.facebook.com/magerealmapp/