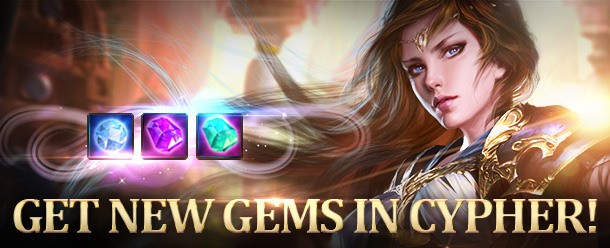 Rules:
1.Each step, you can change the location of the two adjacent stones, when the same line or the same column in the presence of more than three stones, can be eliminated.
2.Every time you eliminatestones, you can get points, the more gems you eliminate, the more points you get. Every time there is a chance to get a certain number of Maze Coins when you emilinate stones.
3.Players need to collect the rewards by reaching the corresponding pointsachieve, your points will be cleared at 5 points per day.The total ranking is according to the total points you get during the whole event.
4.Maze Coin can be used to redeem items in redeem shop, and the redeem shop will be closed when the event ends, please redeem your Maze Coins before the event ends.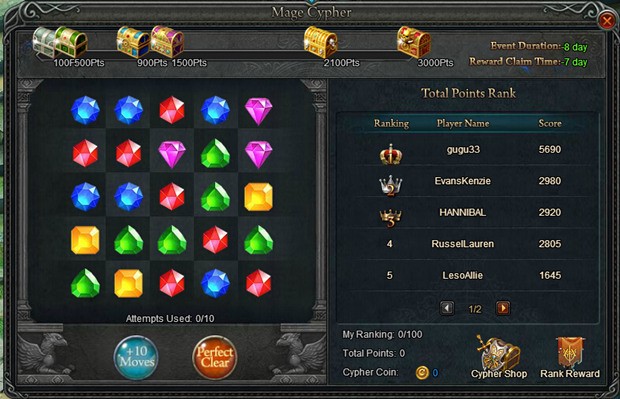 The ranking depends on points, players rank TOP10 when the event is over may collect the ranking reward.
After the event ends, a 'collect'button will appear, players have 24hours to claim it, after which period it expires.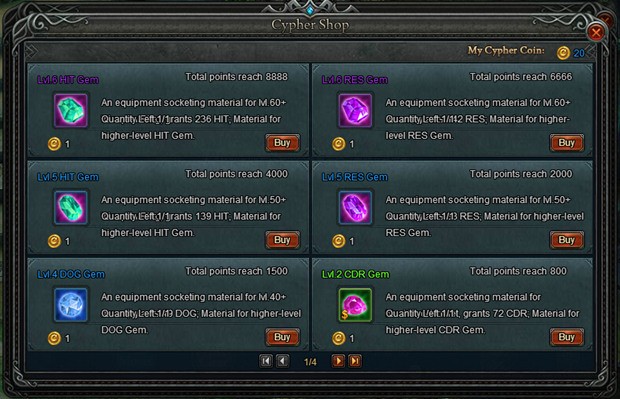 Official Site: http://mage.gtarcade.com/
Forum: http://community.gtarcade.com/group/2098
Facebook Fan Page: https://www.facebook.com/magerealmapp/