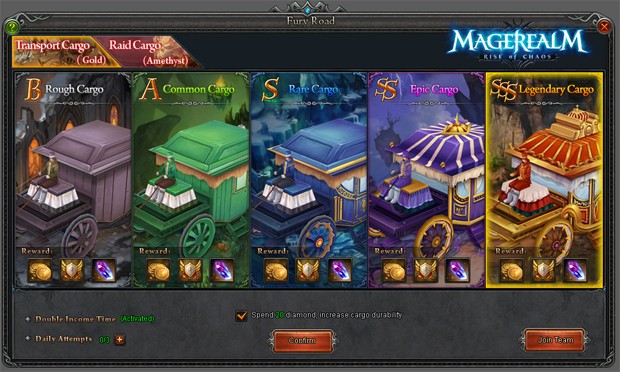 Rules:
1. Follow the Cargo from the start point to target point to complete escort.
2. Raiders start from target point, your goal is to destroy the Cargo.
3. Every time the Cargo is destroyed, rewards of the escorts decrease.
4. Raid failed when all the raiders in team are killed.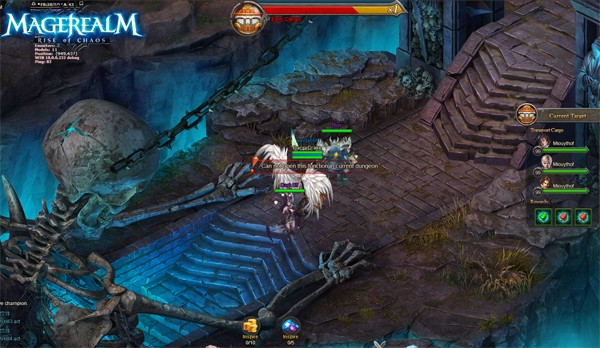 Official Site: http://mage.gtarcade.com/
Forum: http://community.gtarcade.com/group/2098
Facebook Fan Page: https://www.facebook.com/magerealmapp/